It's OK express YOURSELF !!!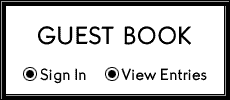 These are our page menusTouch on 

a TITLE

Treadwell Middle School 2014










Here we are, Presently at 

Shelby County Schools. 

WELCOME and enjoy

Stage before Mr. Cochran & special ed students and staff went to work

Touch a small box to enlarge

Mr. Cochran Teaching Art at Northwest Prep Academy 2014

Only 3 days to work on project, with little supplies but we pulled it off anyway!

After asking to assist any staff member who needed help with their doors on the last due day, I found a teacher and did here door in 35 minutes. Again with little supplies, she was very happy and so was I.

Throughout the weeks as this door contest came to a closer to ending, I volunteered to help staff members who needed help. I understand the true concept of being a team player. 

Sample art of my Tuesday & Thursday art class that I taught for 6 weeks with 2 special ed. class. It was nice I had to do everything a regular teacher did even gave them a grade. It was a wonderful experience.

Northwest Prep Academy 2013-14

The Art Class produced banners for every program the school had, and we did it with success !!

At a school like this it should be men's day everyday !!

The largest job each day was keeping the students focused, it was a challenge daily and I was a first year teacher at the largest alternative school in the city of Memphis, I must say I have worked with troubled youth over 30 years. This group of children was the must talented in numbers I've worked with. I mean most times out of 35 students a good class has about 15 of those 35 with good talent. This coment goes to the city of Memphis, out of these 35 students at Northwest Prep, it was more like 30 of them has talent, woooooooow what do we do about it ???

It was a very unique year for Mr. Cochran at NWPA,  after being in Memphis for 1 1/2 year and getting my first job as Art Teacher at the largest alternative school in the city. That's a first year teacher who was truly a rookie in the classroom but it came down to being more of a security guard and mentor more than a teacher, I made it through the year. The students learned some art and I had one of the experiences of a lifetime.