It's OK express YOURSELF !!!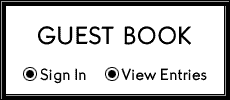 These are our page menusTouch on 

a TITLE

EMERGENCY DIRECT 

IMPACT 

LOVE CAMPAIGN

This EMERGENCY DIRECT IMPACT LOVE CAMPAIGN Can't and should not go unsupported for another day this day June 4, 2016. If you read the news and watch the internet, what is the hold up on this community and the world at large about supporting this Campaign which promotes the study, research and actions regarding multiple acts of love on self, family, community and the world at large. 

 THE WORLD NEEDS IT RIGHT NOW!!!!!

At Joy Middle School Picnic

July 2017 DETROIT

Jacksonville Florida 

Where the LOVE is !!!