It's OK express YOURSELF !!!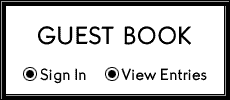 These are our page menusTouch on 

a TITLE


Craigmont High School Memphis, TN. 2011 Craigmont Cheifs this Chief head is a double sided piece made of core plastic. Size 6 feet by 4 feet on a 7 feet plastic poll. made with spring action, so head movies while a student can run the field with it.

This is a 3 feet tall, 8 feet wide polly banner designed and painted by my family during football season 2011.

While working in Memphis at Youth Dimensions a home for troubled youth, as a Direct Care Counselor from 2012-2014.  Modeling, monitoring and mentoring I decided to take the most troubled hard to engage youth in the building and we produced this art during black history month. It was very chanledging for the youth and myself and a couple of other Staff members who we all volunteered and produced this project.

Another Customer in Memphis 2011

Another happy customer here in Memphis more art projects to come!


Ron's Graphics, Just some more ART

In The Great City of MEMPHIS

   The Cochran Family has been in the Memphis area for the last 4 years from Raleigh to now Olive Branch Mississippi 4 miles from Memphis and the state line.Producing art for friends and clients in the area we're now growing as we network more in these areas.  We are currently looking for studio space so that we can be more creative and expand our ideas, staff and relationships.  We look forward to meeting and discussing any projects or services we can assist your company, organization or team with in the future.