It's OK express YOURSELF !!!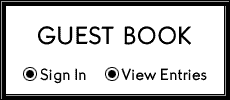 These are our page menusTouch on 

a TITLE

Over the years we have been in the news expressing our many talent around the nation. Here is a few more to come PEEAACCEE!!

   Romeel Cochran has signed with Northwest Mississippi Community College, so he's a RANGER now.  He also made First Team All District this year.  He will be talking with some D1 schools still because he is boarder line eligible for some Universities. His skill level is high level he's just been way under the scouting radar.  He is also balling on the basketball finishing the season averaging about 8 points, 12 rebounds, 5 block shots, 6 steals and 2 turnovers. And he's just starting to put all this talent in place, coaches say much much more to come.

​The hat idea, and art creation by: Romeel Cochran 

Some art by: Ron Cochran

Signing Day ROMEEL COCHRAN NORTHWEST MISSISSIPPI COMMUNITY COLLEGE RANGER 2015

Ron's Graphics NEVER DIES !!!

   Ron's Graphics Never dies, the family had a both at Olive Branch High School Football Games this season, we made a little money selling art but we was their and we had some fun. Romeel had another great season and was also another year underused as a player. It's ok we'll watch the cream come to the top on signing day

   Ronald Cochran just finished his first semester at Mississippi State University where he was called in early in July on a red shirt, and he has a 3.3 GPA, Ron was also nominated for the national Honor Society this semester 1/20/15 and having good practices and following rules and even says he is enjoying himself. Just made it back from the Orange Bowl we lost but it was a great experience for Ron.  He is ready to start training for the next football season 2015 he'll dress this year, it's been a long road but as we see the stronger will survive.  


 COCHRAN FAMILY ON THE MOVE